ELIMINATE MESSY
OIL CHANGES,
STRIPPED OIL PANS & OVER-TIGHTENED DRAIN PLUGS FOREVER.
Simply replaces your existing oil drain plug. No special tools or fittings required. Watch the videos below to see how it works
Standard System
Compact System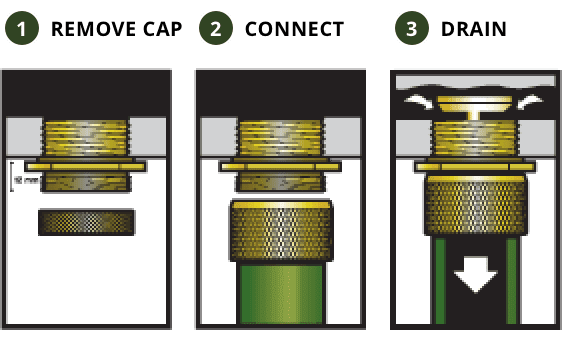 Speed Click System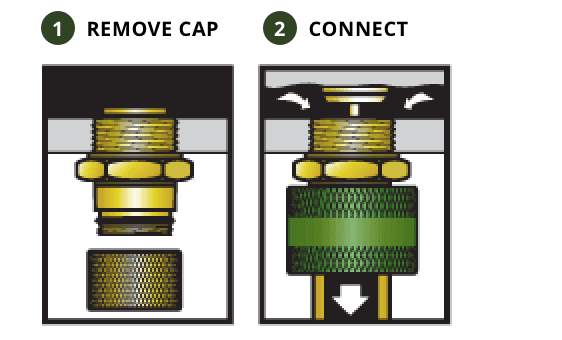 No-Spill™ Systems magnetic oil drain plugs replace the existing plug in your vehicle's oil pan; providing fast, and environmentally friendly results.
Easy to install, the No-Spill™ oil drain plug makes your next oil change a breeze. By simply replacing your factory oil drain plug at your next oil change with the No-Spill™ oil drain plug, you will eliminate common draining problems including messy oil changes, stripped oil pans and overtightened plugs.
Machined from solid brass bar stock, the No-Spill™ Drain plug can be handled even with a hot engine. No need to wait for the engine to cool down and no worry about burns or injuries as brass will not conduct heat like other metals will.
All No-Spill™ oil drain plugs work to drain with gravity or suction systems and are guaranteed for life.
No-Spill™ is the only manufacturer to make oil drain plugs with the correct thread length to precisely fit specific engine oil pans. We carry over 500 combinations of thread sizes and patterns and can custom make any thread pitch or size.
The No-Spill™ magnetic oil drain plug comes in three designs:
Standard – Precision fit in over 500 sizes for standard vehicles.
Compact – Designed to drain oil safely from vehicles where space is restricted.
Speed Click™ – For large volume users or fleets; the Speed Click™ quick connect design is the ultimate in efficiency.
With over 30 years of experience, we are dedicated exclusively to the design, manufacture and supply of oil drain systems. We are committed to supplying our customers with the highest quality products, technical assistance, and design innovations.
No order is too big or too small!