Thank you for your continued commitment to No-Spill™ Systems drain plugs.
Unfortunately, we are unable to attend this year's Great American Truck Show. We would like to recognize your commitment to No-Spill™ Systems by offering you what would have been our show pricing.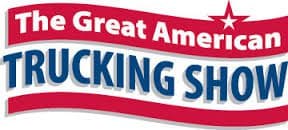 From now until September 30, 2014, you will receive a 10% discount off your order and free ground shipping!! Just call, email, or fax us and let us know you missed us at the GATS and we will apply your discount and pay for your shipping.
It's that simple. As you may know, No-Spill™ Systems has been in the business of drain plugs since 1989 in North America, and we are very proud to say that all of our No-Spill™ drain plugs and accessories are made in America. We source American milled metals, and final production is completed in Canada.
For more information on our history and transformation, please see our article in Business Excellence magazine! Please visit our Products/Parts page for our latest catalog and our Blog archive for helpful information on the benefits of using No-Spill™ for your next oil change. We look forward to hearing from you!